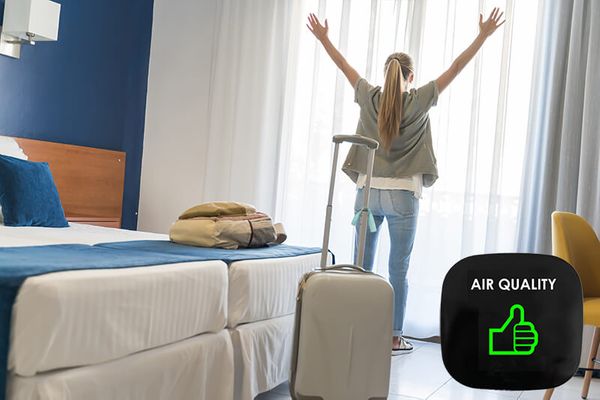 Indoor Air Quality (IAQ) Management
Provide ultimate comfort and peace of mind for your guests with Anacove's technology. With our solution, you will be able to seamlessly and efficiently monitor the particles in the air of your rooms. This not only increases guest satisfaction but safety, too! You will even be able to control humidity levels in your rooms - your guests won't want to leave.
Removing invisible contaminants in the air and monitoring carbon dioxide will also help your staff be more productive in their jobs, as well.
We would love to talk more - Contact us today!