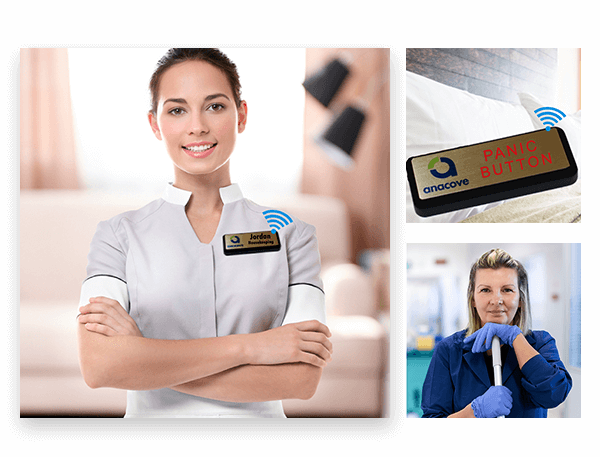 Staff Alert
Continuous location monitoring of staff members via a discreet wearable name tag helps reduce employee distress and could have a positive impact on insurance costs, reducing annual premiums. The safer workplace will also improve employee morale and retention.
It's unfortunate that currently, we must be concerned about the safety of our staff. The reality is that more and more states and cities are requiring stringent staff safety measures to be implemented for hospitality employees. Our solution is a small subtle device, already worn by all your employees, making it safe to alert a manager at any point.
New wearable miniaturized wireless technology can provide your property staff the ability to summon assistance if at any time they have a safety concern.